Oct 22, 2015
Ideas Dump: Part 1
Here are a few things that should exist:
I'm Stuck: a community for people that aren't doing what they know they should do. Combine by problem type as specific as possible, built out hierarchically with submissions and moderation.
Ranking site for open source projects doing good things. Concentrate on first-time contributors and projects that support important causes.
Conversation finder: uses the content of a current page or a submitted URL to find relevant conversations on link submission sites. Would look through HN, Reddit, SU, Digg, etc.
Placard: leave public notes at specific locations on a map. Mobile app to place Placards right where you're standing.
Ingredient lookup and product rating- take a photo of a list of ingredients or scan a barcode, then get a report of what's in the product along with potential warnings. Could give you an overall score. (edit: close but not quite)
Uber for spa and salon professionals. Get your hair, nails, or waxing done at home and on-demand. Keeps track of schedules and recommends well-rated and open service providers.
Post Prompt: a simple app or plugin that gives you rated and curated post prompts right where you write. Relies on a main site of submitted and ranked prompts by a community.
Conversation parsing app. Records a conversation for archive and parses out data like websites, names, businesses, etc. Sends a report with everything it found along with possible misses.
Fab for Foodies. All the best food to buy online.
Service to find cars you want to buy, both here and abroad
Instagram filter glasses: makes everything you do look way cooler (edit: exists now, 2.5 years after I wrote this down)
Incoming data and notification management platform. Comments, emails, social media pings, contact forms, social network messages/mentions, etc. Snooze everything at once, see it all in one place.
Grocery list app with store locator and prices
A software platform for assisting with customer development
Art giving or selling marketplace – reviews for sellers and artists, stats for pricing
Pop culture, hip-hop, social media word magnets
Catan replacement parts – both standard and theme-based. Also custom parts as well, if the manufacturing support it.
Remote control, off-road cooler; solar powered; "shoot to call"
<

Take Action!

>
<

Read More

>
Tags
Newer
Older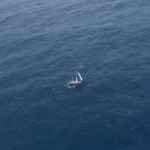 Oct 19, 2015
An incredible movie, a life-changing product, and a quote. Might be just what you need right now too.