Aug 15, 2013 at 5:59 pm
Neil Roseman on conversations/interviews
Once you form an initial impression of someone – which usually happens within the first 60 seconds – you should spend the rest the conversation trying to invalidate that impression.
<

Read More

>
Newer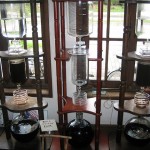 Feb 01, 2014 at 5:28 pm
Made by Funranium Labs, Black Blood of the Earth (BBotE henceforth) is a very high-quality bottled cold brew that's clearly made with passion and vim.
Older
Aug 15, 2013 at 4:51 am
A list of the breweries in Ballard and Fremont and a few suggested schedules for the weekend days.