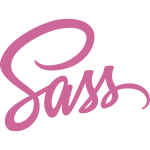 Mar 05, 2015
For web development folks in Seattle who want to level up on Sass, SCSS, Bourbon, and the like, I'm helping to organize an intermediate-level class sometime in the next couple of months.
Jul 10, 2009
Every Friday, I'm going to collect the best links I've saved and sent out and list out the ones I think the are the most useful.
Sep 30, 2008
I bring to you the W3C (via JCH) Beginner's Course in HTML for Emails. A list of classes on the W3C site along with instructions for how to use it.