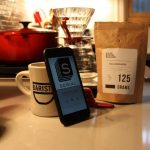 Nov 16, 2016
Before this, I wasn't just losing time, I was actively harming my thought process for the rest of the time that I wasn't distracting myself. All of this consumption, in the name of doing more and better, was robbing my ability to do just that.
Apr 12, 2012
When you're ready to start using social media, ask yourself two questions: how much time do I have to spend on this activity and what kind of value can I provide?
Jul 17, 2009
These are links that I've saved on Delicious or sent over Twitter since last Friday that you might find useful.