This is a new thing I'm going to be doing every Friday. I bookmark and Tweet out a lot of different links for various reasons. I keep everything generally related to understanding web strategy for small businesses but I've been known to tangent a bit. Every Friday, I'm going to collect the best links I've saved and sent out and list out the ones I think the are the most useful.
Privacy Policy Generator [gone]
Documents like terms of use pages and privacy policies can be easily overlooked by groups wishing to get their web site live as quick as possible. It seems like a bunch of legalese and who wants to deal with that? Well, I'll be honest, it's usually the last step but I understand the importance of putting these together. Your privacy policy tells website users what information you collect and what you do with that information. For most minor websites, the most you collect and use is an email address and a name. Even if that's it, you should still be telling people both inside and outside of your organization what you're doing with this information. This handy little form asks you all the important questions and then generates a document that can be posted on your site. It's so easy now, no excuses!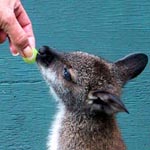 Sara's Sanctuary is run by an amazing woman who cares for her animals more than anything. I've never seen such dedication to a certain cause in my life. If you look at her site, it's hurting a bit. It's hard to navigate, poorly coded, overly-complicated, and not geared towards the most important thing: getting help for the sanctuary. Sara's is 100% donation run and money is tight. I took on this pro-bono project as a way to flex my web strategy muscle and see what I could do to improve her donation income. Stay tuned for a fresh, new design, a new WordPress structure, and some great social networking additions. Also, if you've got a few dollars to spare, Sara's could use it!
Facebook for Business SuperGuide [gone]
I think I found this through Twitter but it definitely made it to my bookmarks page. This page has about [insert big number here] links to articles, videos, blog posts, and PDFs on the subject of Facebook. I'm a fan of Facebook (no pun intended) for personal interaction and making sure that my friends and family see a little bit of what I do professionally (I love personal referrals). Marketing my business on there, however, has never been a priority for me. I think Facebook is great for some and not terrible useful for others. If you want to figure out which group you're in, I'd start on this page.
Twitter links
17 Remarkably Professional Looking Free Fonts: I'm a sucker for free fonts and I'm continually impressed by what's out there. That's not to say that I won't buy one when I need it but a lot of the time you can get by with the free stuff.
Create letterpress text using only CSS [gone]: This is a very creative use of CSS to get a certain text effect. A little technical for most (meaning people who aren't using CSS everyday) but unique to be sure.
Building Respect for Usability Experience: For the usability geeks out there, another fantastic article from the Nielsen group about teaching other (stubborn) folks about usability.
Five outstanding corporate blogs: very well-thought-out analysis of, well, five outstanding blogs. Chris picked some great examples and showed that Corporate America DOES have what it takes to compete.
<

Take Action

>
Comment via:
Subscribe via:
<

Read More

>
Tags
Newer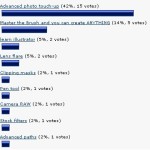 Jul 10, 2009
With all the tutorial sites out there these days, the problem isn't finding something to learn, it's figuring out which skill to concentrate on.
Older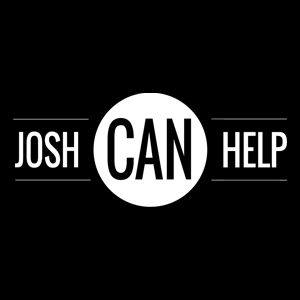 Jul 01, 2009
I just recently gave an hour long talk on email marketing titled '6 Questions to Ask Before Sending an Email Campaign.' I thought I'd toot my own horn a bit and post the feedback that I got.