‹ All tags RSS feed for this tag
Apr 04, 2020
The first time things started getting real for me during this Coronavirus pandemic was at the end of February. The pandemic, however, had already started.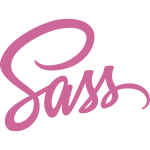 Mar 05, 2015
For web development folks in Seattle who want to level up on Sass, SCSS, Bourbon, and the like, I'm helping to organize an intermediate-level class sometime in the next couple of months.
Aug 15, 2013
A list of the breweries in Ballard and Fremont and a few suggested schedules for the weekend days.