I meant to post this when I actually wrote it but, well, that didn't happen.
I have a fairly broad experience with shared hosting companies if only because I log into several different hosting accounts for different clients. Some are faster than others, some have goofy control panels, some have terrible service, and some are, well, pretty standard. My first host, however, WebHostingPad, was as awful as they come (negative blast campaign coming when my blood pressure doesn't hit the roof as soon as I mention the name). All these experiences together make me really appreciate Fused Network.
Why are you writing this? Are you paid to do this?
If you follow my posts on here, you'll notice that I promote several different sites and products that I use. I don't make one cent off of my product recommendations. I recommend what I do on here because I use it and I like it and I want others to avoid the pain an suffering that comes with a poor technology choice.
Now, if you sign up through me, then I'm paid! Thanks in advance…
That being said, I refer everyone I can get my hands on to Fused Network hosting… and here's why (originally posted on HostJury)
I switched to Fused Networks after spending a year with just about the most awful host one could end up with. David and Matt at Fused made the transition smooth (on their end at least) and even gave me a break on the price. Before I had even spent a week on their servers, I was impressed by how they conducted themselves and how easy it was to get my questions answered.

I've been with them for about a month now and I can tell you that I definitely made the right choice. I've never had an email go for more than 5 minutes without being answered and my site stays up and runs very well. FTP is fast, cPanel works great, and database applications run very well.

Still, though, the most important thing about Fused is the service. David is succinct but very friendly and handles things very quickly. It's so important to have a hosting company that can help you through some of the obstacles that come up because there are definitely a lot of things that can go wrong.

In the end, I'm spending more with Fused but it's money I'm happy to pay and I feel they're worth every penny and more. Fused Networks is a deal for what you get.
I wrote that about a month ago and nothing has changed. I've turned at least two different people many, many on to these guys and hopefully influenced others through Twitter and one-on-one interactions. These guys do right by their clients and I want them to succeed. I won't recommend any other host, Fused are the folks I go with every time!
<

Take Action

>
Comment via:
Subscribe via:
<

Read More

>
Tags
Newer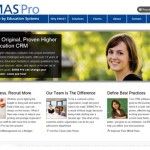 Apr 30, 2009
I'm very excited to announce the culmination of a lot of planning, design, and coding. The site emaspro.com went live on Monday night without any major fiascoes, issues, meltdowns, or problems.
Older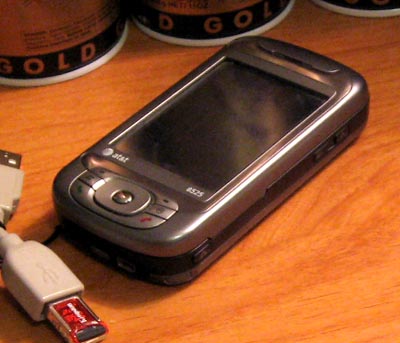 Apr 13, 2009
What do I replace my HTC Hermes with? Nokia E71? Blackberry Bold? Samsung BlackJack 2? Samsung Epix? Motorola Q? Samsung Propel?